NJO Tubakwartet
4 aug • 6 augBuy tickets
The NJO Tuba Quartet consists of two tubas and two euphoniums. These four wind players are working on a program in which the special sound of the low brass plays the leading role. The four musicians of the NJO Tuba Quartet are all also members of the NJO Brass Ensemble. It is a special combination of instruments that does not occur very often. Not much repertoire has been written for it, but the brass players made their own plan. In addition to some original works for this instrumentation, they also play various arrangements ranging from Piazzolla to Tchaikovsky.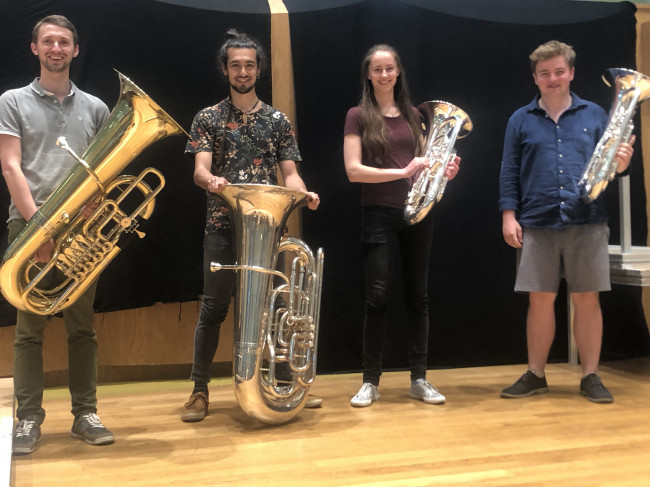 Members of the NJO Tuba Quartet (photo NJON)
The performances of the NJO Tuba Quartet take place in the Schaapskooi (sheepfold) in Ermelo and in the Botanical Gardens in Nijmegen.